You have enabled RDP on the Windows Server 2012 machine and tried to reach it via RDP. Then you noticed that you can't get through and receive the following message: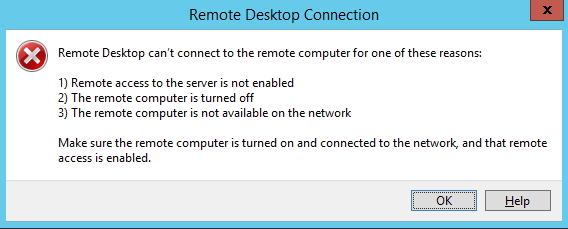 You are sure that you've just enabled RDP, the computer is running and it's also available on the network. So it should be something else.
It seems that this problem comes from the way Windows Firewall did its own settings after we've enabled RDP. Windows automatically configured the FW, but only for Profile Network – Domain and Private.

If we are looking at the network, we can see that it is configured as Public Network. And the rules for RDP were not applied for Public, so it cannot work.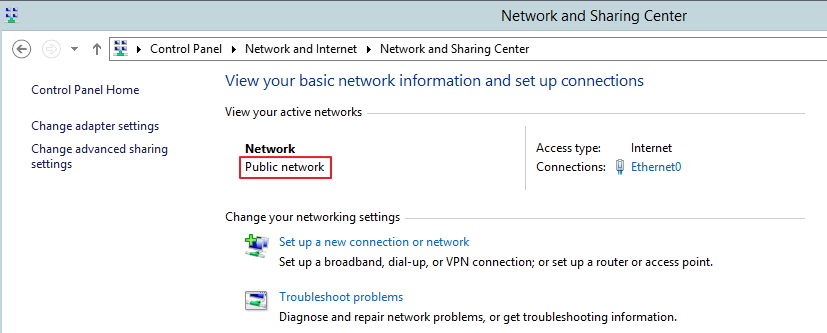 In this case we have 2 solutions, we either enable the rules for Public profile or we change the Profile to Private. Let's see the first one.
Method 1
The first one is very simple – you select the rule, right-click on it and click Enable Rule. You will notice that the grey circle went into green. At this moment the rule is enabled. When you run again RDP you will see that you are able to connect to the Remote Windows.
Method 2
To change the Network Profile to Private, you have to folow these steps:
Press Winkey + R to open Run prompt and type gpedit.msc.
Navigate to: Computer Configuration /Windows Settings / Security Setting /Network List Manager Policies.
Choose your Network name from the right pane abd open it. It should be the one named Network.
Go to Network Location tab and change the Location type from Not configured or Public to Private.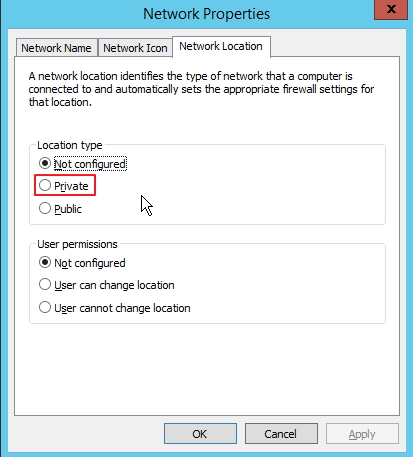 That's all, now will be able to access the Windows Server 2012 via RDP.
If you encountered problems when accessing a Windows Server 2012 or other Windows via RDP and you are happy to share the solution, please leave us a comment below!
---