In this post I would like to show you how you can change your vCenter Server's FQDN. You can have different reasons for doing this. I have to do it because I had some problems when upgrading vCSA from version 6.7 to 8. My FQDN was vcsa.lab.local and I reconfigured it to vcsa.vsphere.local.
For more details you can also check this link. Please note that the reconfiguration of FQDN is available only starting with vCenter Server 6.7 Update 3. Be sure your new FQDN vcsa.vsphere.local is also set in your DNS Server and resolved.
In order to implement the changes access the management interface of source vCSA – https://<vcsa-FQDN>:5480 and go to Network Settings and press Edit.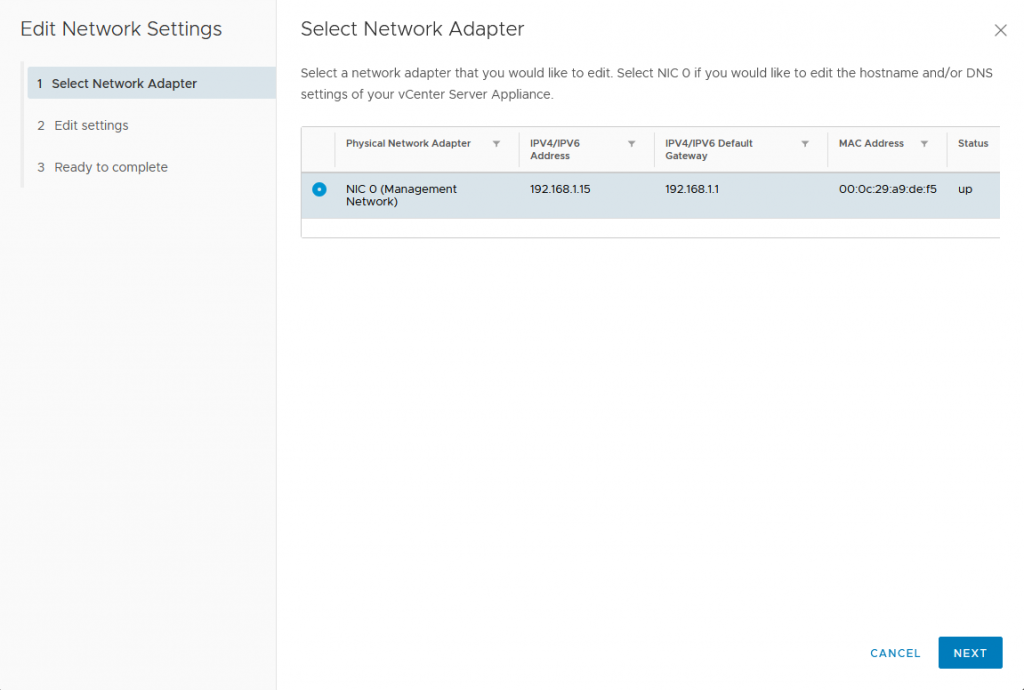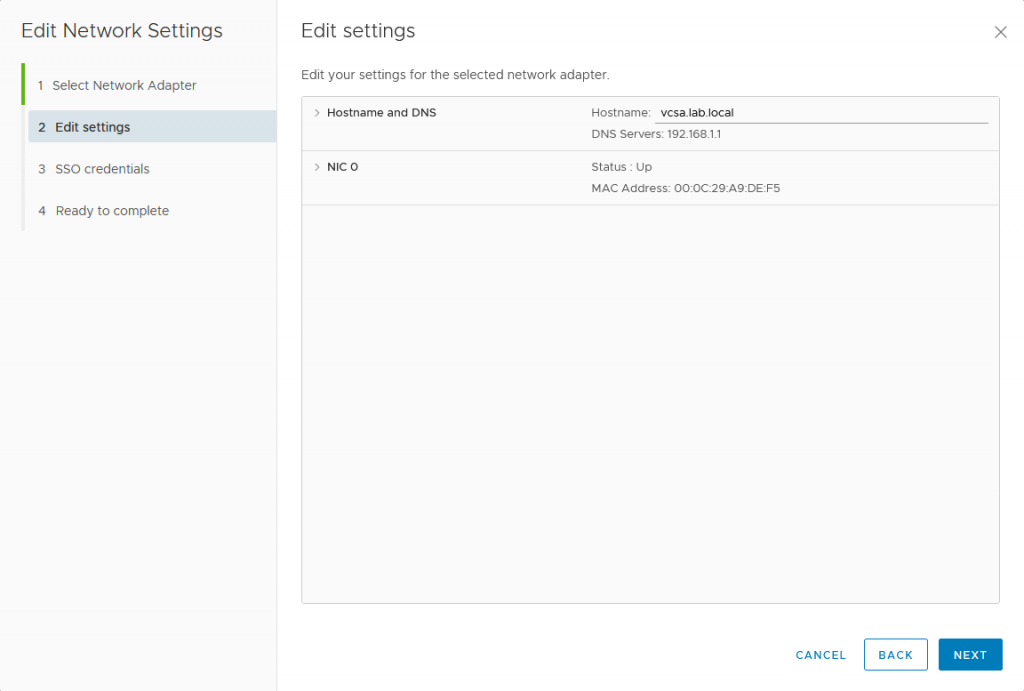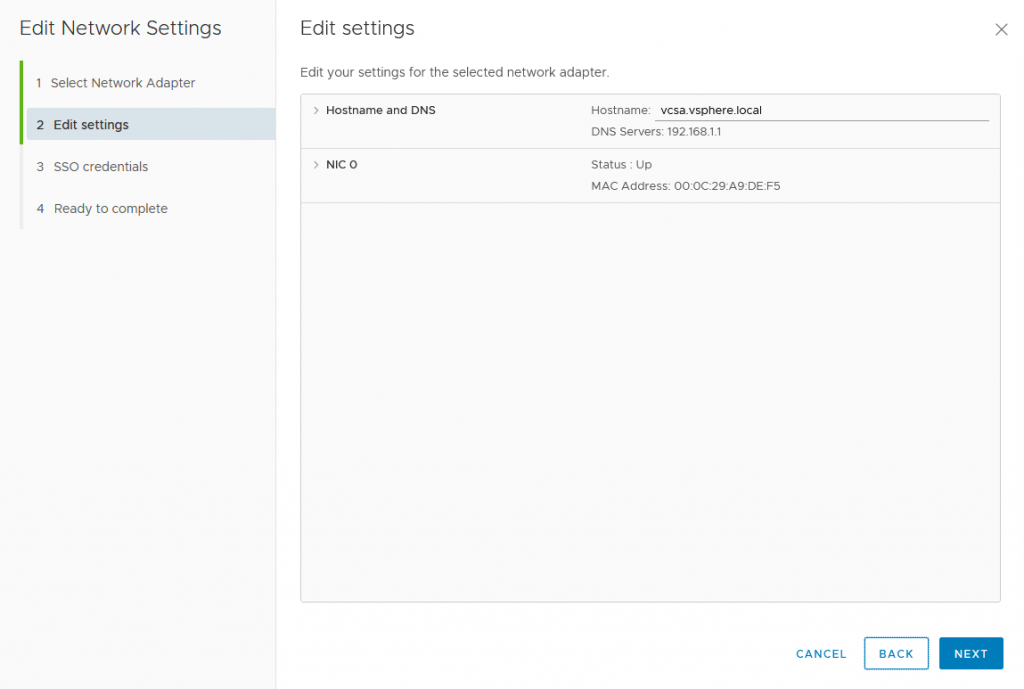 Enter SSO administrator credentials, not root.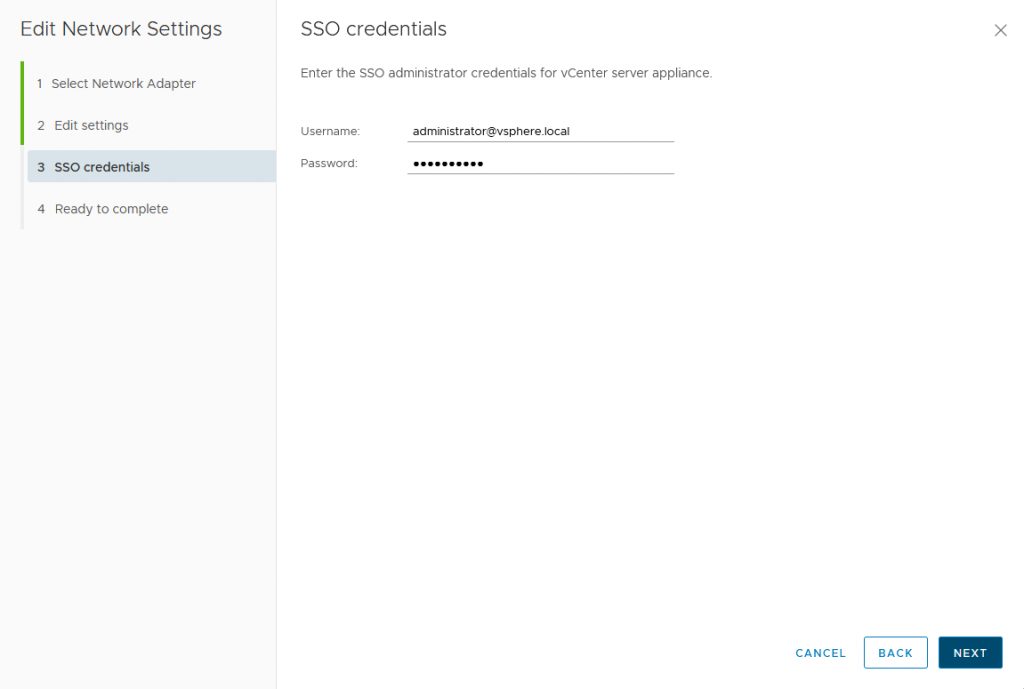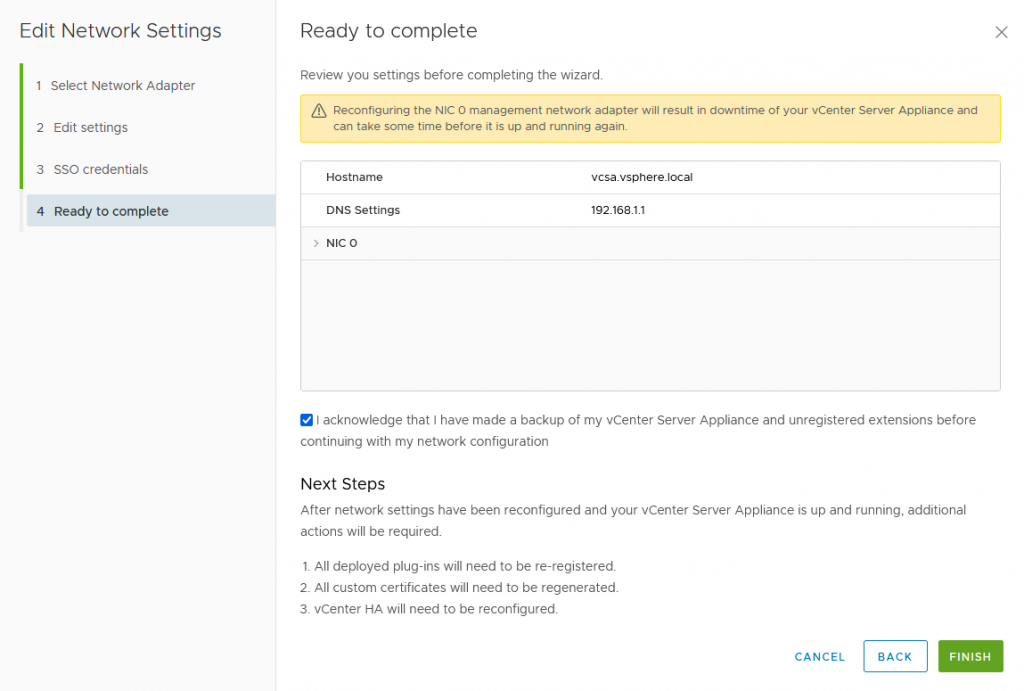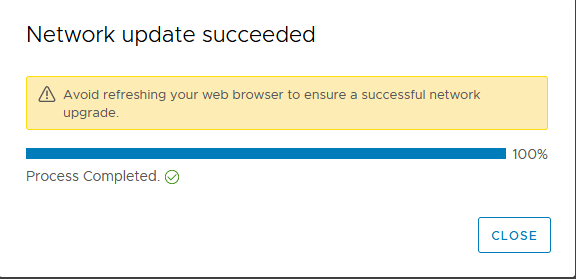 In the Summary page, we can confirm that the new settings have been implemented. Check Hostname at the top of the screen.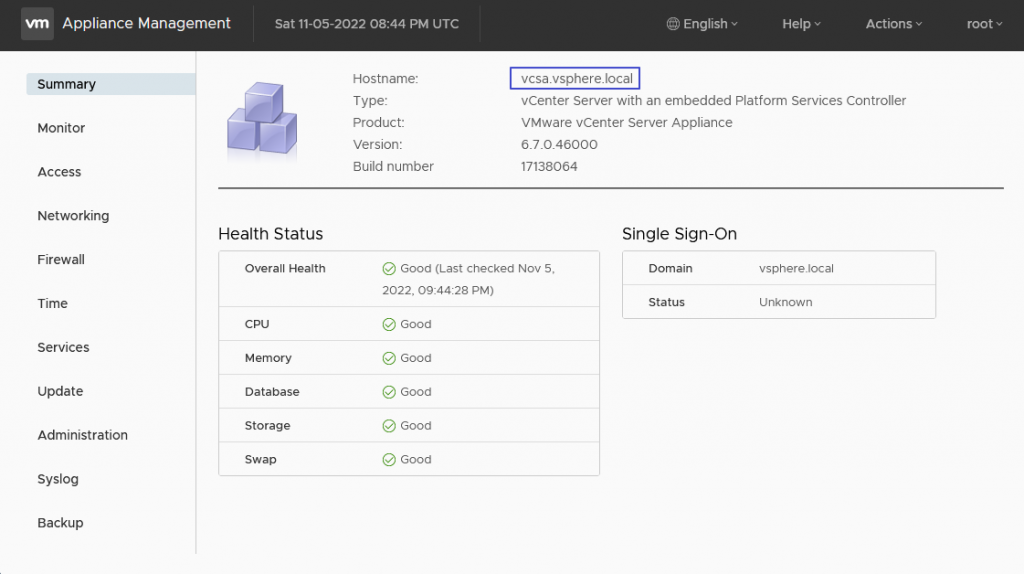 ---